Here's a glimpse of the Marathon project I've been working on.
There are a few more sketches I'm working on right now, so I'll post them as I complete them. I'll also update this first post to include any sketches that appear in later posts.
Edit:
Images Found in Later Posts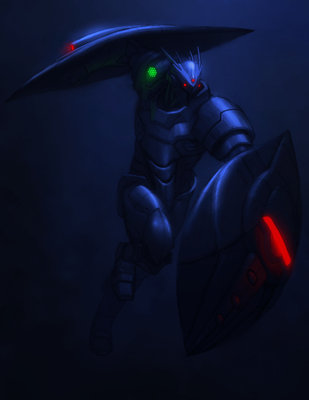 (from
Post #45
)
(from
Post #80
)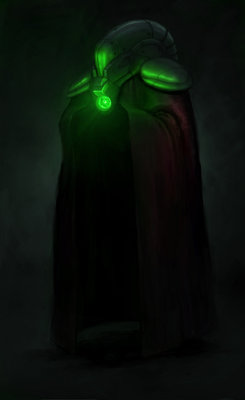 (from
Post #80
)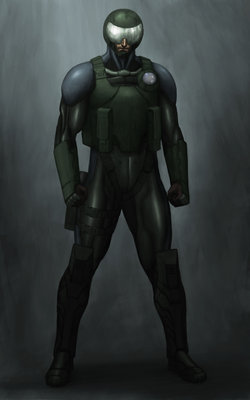 (from
Post #102
,
Post #93
)
(from
Post #105
)
Edit:
Information Found in Later Posts
Criticism is always welcome. I want to create designs that resonate with all Marathon fans, so your opinion does count! And if for any reason you don't want to post here, you can always send me a PM.
(from
Post #102
)
The Project Goal
This is an art project, not an attempt to create a playable scenario. Just as the characters underwent a design overhaul going from
Marathon
to
Marathon 2: Durandal
, so too will they evolve in their design for this project. The new look is intended to show the passage of time since the end of M2. Right now, the goal is to complete part of the visual design for this new and alternate era set in the M1/M2 universe.
(from
Post #11
,
Post #4
,
Post #9
)
The Story
The idea behind the story of
Marathon 3: Salvation
is that it picks up right where
Marathon 2: Durandal
left off, which (as a consequence) makes it an alternative to the story found in
Marathon Infinity
(in this universe,
Infinity
never happens). The goal with
Salvation
's story is to conclude the Marathon saga in a new and exciting way, while adhering to the original M1/M2 timeline.
(from
Post #9
,
Post # 18
)
Title
The title of this project began as
Oraculum
, and was changed to
Salvation
as of Post #113.